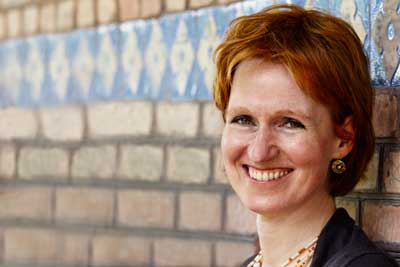 I studied church music at "Universität der Künste" (University of the Arts) from 1980 to 1985. Afterwards, I continued my vocal education: first with Volkher Häusler, then with Prof. Katharina Begert and finally with Gundula Hintz.
My vocal repertoire ranges from early Renaissance music to baroque works, and from classical and romantic songs to contemporary music.
One of my musical preferences is spiritual music – thus I have sung many spiritual concerts throughout my entire career.
For many years I have performed with the baroque ensemble "Cappella stravagante". Recently, my most important musical partners have been the Berlin musician Christian Hagitte, with whom I recently produced a CD of 20th century spiritual music, and the pianist Sibylle Ott-Kohm, with whom I am mainly devoted to the song of the 19th and 20th century.